Piramal Mahalaxmi
Have you ever dreamed  of owning a luxurious home in Mumbai? If yes, then Piramal Realty's Piramal Mahalaxmi Mumbai project is here with the largest residential project in South Mumbai to fulfill your dream. Residing in your own flat in Mumbai is the dream of every citizen lives in Mumbai. 
Piramal Mahalaxmi Mumbai
Piramal Realty group one of the best real estate arms of Piramal group identifies wish of people and launches residential projects with extraordinary features. First, before letting you know the details of the Piramal Mahalaxmi I'll share you some information about Piramal Realty group.
About Piramal Realty (PRL)
Piramal group is the well-known conglomerate with several businesses all over the globe. It has the business interest in finance, real estate, pharmacy, and information management. The brands Piramal is eminent in over 100 markets and have won trust among the wide range of people. Piramal Realty has made a strong base and one of the familiar real estate conglomerates since 2012.
The main goal of Piramal Realty is to enrich lives by setting gold standards for quality, customer centricity, and innovative architecture. To reach and fulfill the wish of the customer Piramal Realty has owned several experts to bring out innovative and luxurious residence projects in several sectors.
Piramal Mahalaxmi
Piramal group has launched several innovative and luxurious residential projects like Piramal Aranya, Piramal Vaikunth, Piramal Revanta, and Piramal Agastya. The list of Piramal projects does not end here. They have launched a prestigious and most innovative residential project for the year 2018 on March 28, Piramal Mahalaxmi. It is the Piramal's flagship project in south Mumbai.
Piramal Mahalaxmi Racecourse View
This project offers the residence with the great view of Mahalaxmi racecourse, mysterious Arabian Sea, Mumbai harbor, and the most famous Willingdon Golf Course of Mumbai. The name of Mahalaxmi is given as the locality of the residential project is Mahalaxmi which is most enviable address in south Mumbai.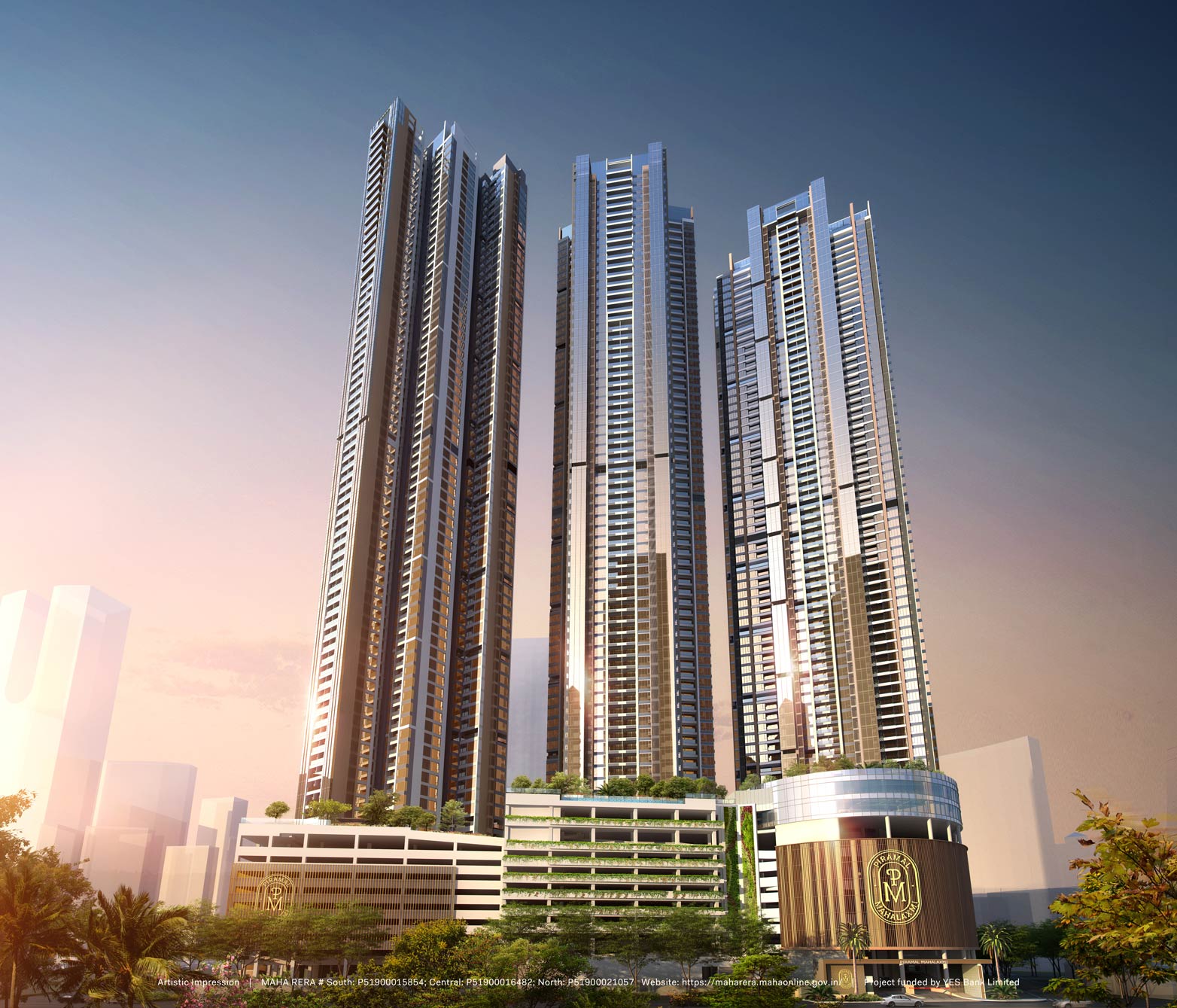 Brilliant features of Piramal Mahalaxmi
63 storeys high

Well developed trendy infrastructure
Location in city's sought after addresses
Showcase the lifetime view of 225 acre

Mahalaxmi Racecourse, expansive harbor, and majestic Arabian Sea
State of art well furnished amenities.

High investment of nearly INR 2600 crores for massive development of Piramal Mahalaxmi
Specialty of the location
The reason for choosing Dhobi Ghat (Mahalaxmi) to launch this impressive residential project is its fusion of rich history and culture along with the cosmopolitan heart. The locality is close to several corporate hubs like
Nariman Point just 12.4 km

Schools and hotels are available at around 2 to 3 km away.

Entertainment to spend your weekend can be accessed within 2.4 km

Business districts like Nariman Point, Ballard Estate, Bandra Kurla Complex, and Lower Parel Business District are present at the distance of maximum 15 km.

Reach out most reputed institutions which is located with 8 km

Shopping areas are available within easily accessible range

Well-equipped hospitals are present within 1.9 km
Floor Plans and Configuration of your dream homes
You can choose your home as per your budget and wish as Piramal Mahalaxmi has 2 and 3 BHK. The carpet area for 2 BHK is around 755 sqft, and compact 3 BHK is 886 sqft approximately. 3 BHK large covers nearly 1200 sqft. Before grabbing your choice let me share about an interesting thing of this residential project.
Sparkling view of Arabian Sea and 225 acres racecourse can be seen by residence choosing 3 BHK. And 2 beds facing the eastern harbor and skyline of the city will give you pleasant stay throughout your lifetime.
Amenities and Facilities
You may expect for social infrastructure and eco friendly nature around your home. And Piramal Mahalaxmi will satisfy your dream of having such a fantastic architecture and world class amenities. The indoor and outdoor amenities in Piramal Mahalaxmi are
Swimming pool with infinite views

Podium Garden

to spend your evening peacefully

Indoor Sports court

Sports hall

Jogging track

Cycling track with all facilities

Kid's safe zone

and kids play area to get safe and healthy entertainment

Play lawn for cricket and football for men

Outdoor terrace

Yoga and meditation area

to keep your mind calm and cool always

Clubhouse

Multi-tiered security

and alarm system to safeguard your family

Gym for both men and women

Library and Reading lounge for book lovers

Spa for both men and women

Squash and badminton court

Fitness centre

to keep you fit always

360° observatory deck
Pre-book your flat and own the address
Pre-booking for Piramal Mahalaxmi has started and register soon to own such a luxurious flat. Own a dream house on one of the 50+ floors soon. Expression of Interest (EOI) along with the bankable cheques is there for preferred inventory allocation and other benefits.
The EOI cheque should be taken in the favour of "Piramal Omkar Mahalaxmi A/C"

The EOI filled form should be submitted along the cheque as per booking
3 BHK- Rs. 2, 00,000/-
3 BHK (L) – 3, 00,000/-

One can use the EOI pre-booking until the formal launch of the project and the complete pricing has been revealed.
One can register to have a house by providing the cheque and EOI as per the above-given instructions.
Contact Us
Owning a house with such sophisticated facilities and in the renowned address is the great thing in South Mumbai. Grab the opportunity of owning a residential address in Dhobi Ghat South Mumbai by contacting us. Enquire more about registering the dream house through email: info{at}piramalmahalaxmi{dot}net Get more real estate ideas at http://www.piramalmahalaxmi.net/