Piramal Realty launches Tower III North Tower at Piramal Mahalaxmi South Mumbai
PIRAMAL REALTY LAUNCHES FINAL TOWER @ PIRAMAL MAHALAXMI SOBO
Piramal Realty launches Tower III North Tower at Piramal Mahalaxmi South Mumbai
World-renowned real estate conglomerate Piramal Realty brings new luxurious Tower III – North Tower to set a precedent for lifestyle. Following the resounding successes of the stunning Towers, I (South) and II (Central) Piramal Realty now introduces racecourse and city facing 2 and 3 BHK private Residences to offer an essence of a new era in contemporary living by lifetime views. Each apartment is crafted in a way that you can enjoy boasting unobstructed and unparalleled views of the scenic Mahalaxmi Racecourse, the Arabian Sea and the Mumbai Harbor.
The crafted geometry and lavishly proportioned architecture of the North Tower at Piramal Mahalaxmi mark the dawn of a new era in South Mumbai. The luxurious 2 and 3 BHK private residences with stunning panoramic views from each angle personify sophistication and excellence.
Why own home at South Mumbai?
South Mumbai is the most glamorous segment of Mumbai and North Tower residents will be privy to the diverse and exclusive offerings of the neighborhood. Owning a home at North Tower Piramal Mahalaxmi South Mumbai will offer you wit bewildering views of vibrant bustling streets, contemporary monumental architecture, and a fusion of past and present and traditional heritage. It is an epitome of style and grace. You can get all famous and graceful places at a short distance from your apartment and enjoy beauteous views of Arabian Sea, Racecourse and glamour of city nightlife.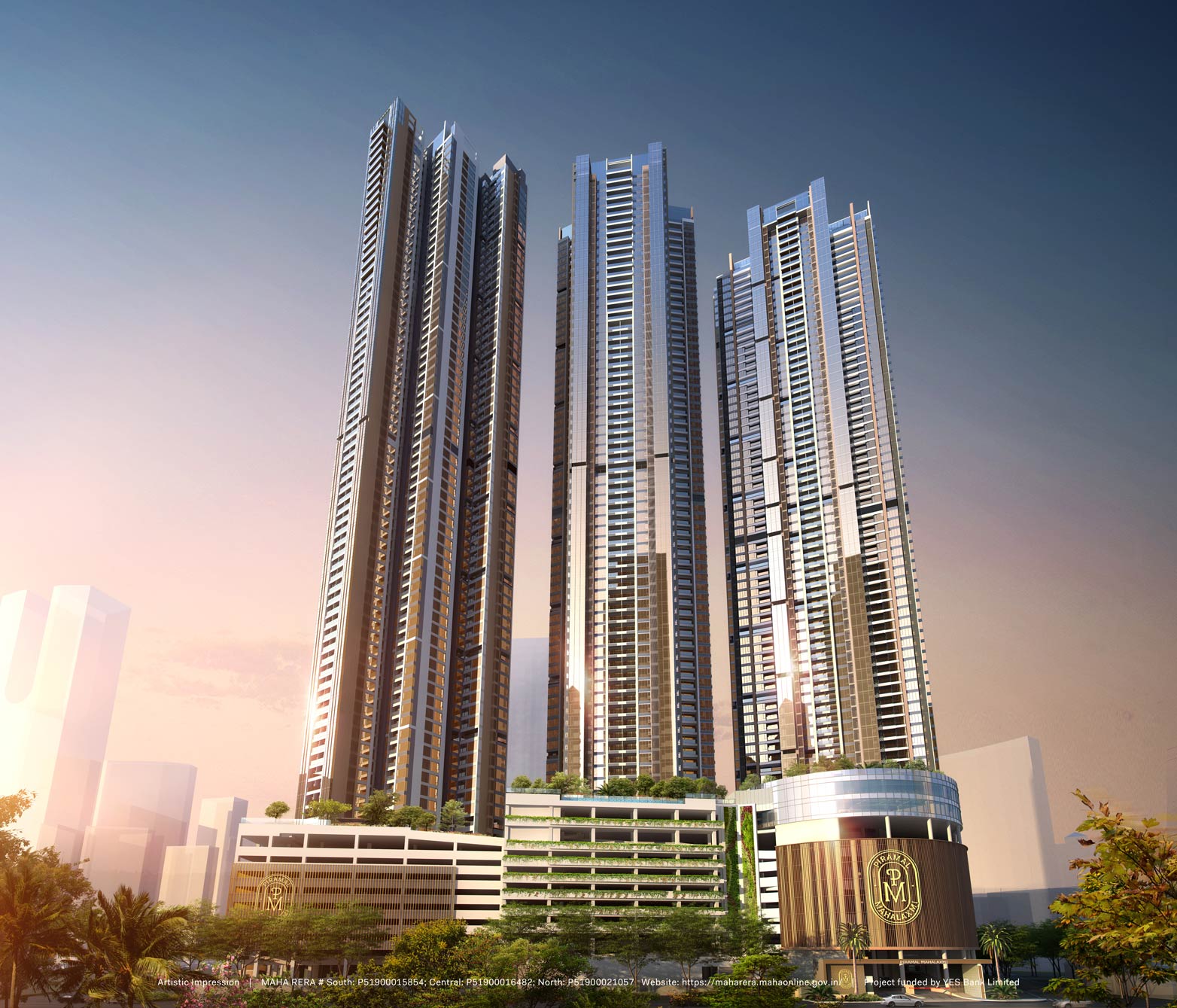 Highlights to North Tower Piramal Mahalaxmi
North Tower at Piramal Mahalaxmi is a pulsating, contemporary design marble, offering harmony life with glamorous and comely views of distinguished surroundings. The vibrant neighborhood at North Tower offers an extravagant lifestyle with enormous choices from entertainment to dining and relaxation to creativity. North Tower is offering 2 and 3 BHK apartments with racecourse and city facing views with flexible plans.
Variety of material pallets
Each private residence at North Tower has tiles with a variety of color and textures. Different types of material pallets are used in floors of living room, kitchen, and bathroom.
Variety of material pallets used involves:-
The light pallet is used in:-
Master bed flooring
Kitchen Drawing Shutters
Kitchen counter and Dado
Main Flooring
Dark Pallet
Apart from the light pallet, Piramal Mahalaxmi is also offering dark pallet at apartments in North Tower. The dark pallet can also be found in:-
Master bed flooring
Kitchen Drawing Shutters
Kitchen counter and Dado
Main Flooring
Piramal Realty is going to initiate launch event in July 2019 and is offering the cumbersome benefit on booking your 2 or 3 BHK private residence at the launch event. Feel free to contact us at +91-9958959555 or visit our website https://www.piramalmahalaxmi.net to get information related to launch of North Tower and various payment plans.
Quick Journey to various apartments at North Tower
Carpet Areas of different private Residences at North Tower
2 BHK City Facing – 751-774 Sq.Ft.
2 BHK Racecourse facing – 842-876 Sq.Ft.
3 BHK Racecourse facing (S) – 1128-1152 Sq.Ft.
3 BHK Racecourse facing (L) – 1272-1320 Sq.Ft
2 BHK – City facing
2 BHK city facing apartments at North Tower have each and every facility and luxurious amenity of which you can imagine in life. 2 BHK offers:-
Master bedroom with attached toilets
A dining room
An elegant lobby
Kitchen with the latest technology facilities
Dry balcony and corridor
2 BHK – Racecourse facing
North Tower has also come with 2 BHK private residences with tranquil views of Racecourse. Its features include:-
Master bedroom
Living room
The balcony attached to the living room
Kitchen with the latest technology facilities
Dry balcony
3 BHK Racecourse facing (L)
Spacious and luxurious master bedroom with attached toilet
The balcony attached to the dining area
Bedroom with attached toilet
Servant room adjacent to the kitchen with attached toilet
The dry balcony attached to the kitchen
Lobby area
Graceful bedroom with latest designs

3 BHK Racecourse facing (S)
It includes:-
Master bedroom with attached toilet
The balcony attached to the dining area
Bedroom with attached toilet
Kitchen with attached dry balcony
Spacious Lobby
2nd bedroom with attached toilet
Payment Plan of various private residences
Piramal Realty has come up with a flexible payment plan of 3 years and it has also introduced different prices of 2 and 3 BHK according to floor and Racecourse and City facing views. Piramal Realty is organizing launch event of North Tower residences at 6th July and is offering lakhs of benefits if you apply for Expression of interest. The payment plan in detail includes:-
2 BHK Racecourse facing (Floor 1-30)
Launch AV – Rs. 3.94 Crore
ERP Benefit – Rs. 12 Lakhs
Final AV post ERO benefit – Rs. 3.82 Crore
2 BHK Racecourse facing (Above 30 Floor)
Launch AV – Rs. 4.50 Crore
ERP Benefit – Rs. 18 Lakhs
Final AV post ERO benefit – Rs. 4.32 Crore
2 BHK City Facing
Launch AV – Rs. 3.24 Crore
ERP Benefit – Rs. 10 Lakhs
Final AV post ERO benefit – Rs. 3.14 Crore
Floorwise Payment plan
Floor 1-10 – Rs. 3.14 Crore
Floor 11-20 – Rs. 3.28 Crore
Floor 21-30 – Rs. 3.37 Crore
Floor 31-40 – Rs. 3.50 Crore
Floor 41-50 – Rs. 3.60 Crore
Launch AV (From 6th July)
| | | | |
| --- | --- | --- | --- |
| Typology | Launch AV (Crore) | Launch Benefits (Lakhs) | Final AV (Crore) |
| 2 BHK City Facing | 3.24 | 5 | 3.19 |
| 2 BHK Racecourse facing (Floor 1-30) | 3.94 | – | 3.94 |
| 2 BHK Racecourse facing (Above 30 Floor) | 4.50 | 9 | 4.41 |
| 3 BHK Racecourse facing (S) | 5.70 | 15 | 5.55 |
| 3 BHK Racecourse facing (L) | 6.54 | 20 | 6.34 |
3 BHK Racecourse facing (L)
Launch AV – Rs. 6.54 Crore
ERP Benefit – Rs. 30 Lakhs
Final AV post ERO benefit – Rs. 6.24 Crore
3 BHK Racecourse facing (S)
Launch AV – Rs. 5.70 Crore
ERP Benefit – Rs. 22.5 Lakhs
Final AV post ERO benefit – Rs. 5.48 Crore
Construction Linked Plan
| | | | |
| --- | --- | --- | --- |
| On RFR Sub | Within 45 days | Within 180 days | Within 360 days |
| 5% | 4.9% | 5.1% | 5% |
Bullet Payment Plan (For 2BHK & 3BHK – Racecourse view 31 & above Floor)
On RFR Sub

Within 45 days

Within 180 days

Within 360 days

Bullet 1

(June. 2021)

Bullet 2

(June. 2022)

Top Slab

5%
4.9%
5.1%
5%
20%
15%
15%
Typical Floor Plan  Piramal Mahalaxmi North Tower  
Launch Of Piramal Mahalaxmi @ Mumbai
Location Advantages of North Tower
North Tower is located in South Mumbai and is interconnected with all famous places in Mumbai. You can find places near to it including:-
Lower Parel Business District – 2.4 km
Bandra Kurla Complex (BKC) – 12.6 km
Xavier's College – 6.1 km
Sydenham College – 6.6 km
Villa Theresa High School – 4.2 km
Cathedral & John Connon School – 6.1 km
The St. Regis Mumbai – 2.1 km
Four Seasons Hotel, Mumbai – 2.3 km
Royal Western India Turf Club – 1.8 Km
The Willingdon Sports Club – 2.0 Km
Seven Kitchens – 2.2 Km
Indigo Delicatessen – 2.4 Km
Palladium Mall – 2.2 Km
Wockhardt Hospital – 1.1 Km
Amenities offered at North Tower
North Tower has come up with a plethora of amenities and luxurious facilities to make each moment of your life to its finest. Few Amenities from the basket of facilities include:-
Rooftop Deck
Swimming pool
Children's pool
Pool pavilion
Jacuzzi
Grand lush green lawn
Jogging/Bicycle track
Clubhouse Lounge
Party Lawn
Amphitheatre
Reading corner
Climbing wall
Don't miss your Golden chance to book in Piramal Mahalaxmi's final tower Premium 2BHK from 4.21Cr & 3BHK from 5.91Cr LAST WEEKEND to Prebook Call +919958959555 or visit https://www.piramalmahalaxmi.net — in Mumbai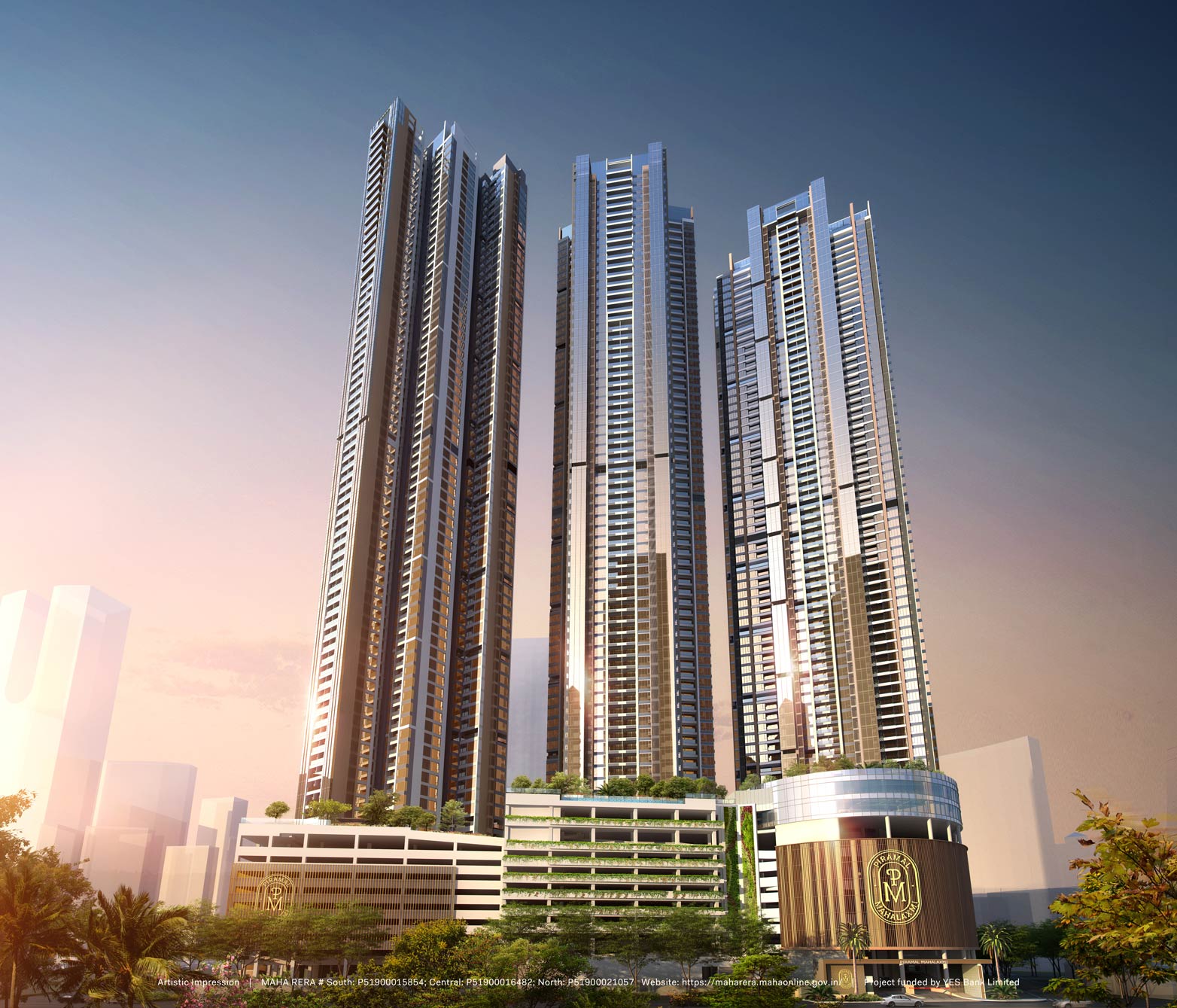 #Piramal #Mahalaxmi #PiramalMahalaxmi #RaceCourse #MahalaxmiRaceCourse #PiramalMumbai #SpectacularView
Schedule your visit today – CALL +91-9958959555
https://www.piramalmahalaxmi.net/piramals-and-ambanis-piramal-mahalaxmi-north-tower/ 
Get Never Before #Location @ Never Before Price #piramal #Mahalaxmi CALL+919958959555 OWN THE ADDRESS IN SOUTH MUMBAI CENTRALLY LOCATED LOCATION LUXURY #piramalrealty #piramalmahalaxmi #piramalrealtymumbai
Sea Select Piramal Mahalaxmi Mumbai Best Time to Buy a House https://www.piramalmahalaxmi.net/